GEHA Names Technology Leader David Hakanson as Chief Information Officer
Company news
News
What's New
Visionary leader to oversee technology operations for second largest provider of medical and dental benefits for federal employees.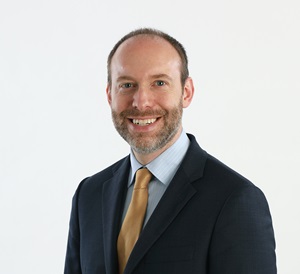 LEE'S SUMMIT, Mo. (April 25, 2022) —GEHA (Government Employees Health Association, Inc., pronounced G.E.H.A.) announced David Hakanson as Chief Information Officer (CIO) and the newest addition to the expanding executive leadership team.
With more than 20 years of information technology (IT) experience, Hakanson will help GEHA leverage technology to streamline its business operations, as well as identify and invest in innovative technologies to improve the member experience. Hakanson will oversee the company's IT strategy, including managing and implementing technology to support the organization's corporate goals and provide oversight, planning and execution of all technology aspects of the business.
"David is a visionary executive leader who brings a proven track record of translating business goals and objectives into technology services," said Art Nizza, GEHA President and Chief Executive Officer. "We are thrilled to have David join GEHA as we continue to expand our executive leadership team. He will leverage the power of technology to unlock opportunities that drive excellence and more integrated offerings to our members and prospective members."
Hakanson joins GEHA from Southern Illinois Healthcare, where he was Vice President and CIO. He led various critical digital transformation initiatives, such as an AI-based case management system (XSOLIS) to support admissions, discharges and transfers, and the rollout of an enterprise telehealth platform and a remote patient monitoring system amid COVID-19. In addition, Hakanson has implemented solutions that enabled reduced operating costs, improved end-user experience, and added functionality and essential services to the IT offerings while uplifting company morale and building exceptional client and vendor relationships.
"I am honored to step into this role and join GEHA at a transformative time," said Hakanson. "As a leader in the technology business for over 20 years, I've experienced the substantial positive change a successful strategy can have on a company. I look forward to helping GEHA elevate their technology priorities to deliver best-in-class health benefits to federal employees and retirees nationwide."
Prior to Southern Illinois Healthcare, he served as the Vice President and CIO at Saint Louis University and SLUCare Physician Group. He piloted the university's first virtual assistant program for students, placing an Amazon Echo in every living space.
Hakanson graduated with a Bachelor of Science in Computer Science from the University of Missouri (Columbia) and moved on to achieve a Master's Degree in Business Administration from the University of Missouri (Kansas City).
ABOUT GEHA
GEHA (Government Employees Health Association, Inc., pronounced G.E.H.A.), founded in 1937, is a nonprofit member association and the largest dental and second largest medical benefits provider of federal employees, exclusively serving 2 million current employees and retirees, military retirees and their families. GEHA's mission, to empower members to be healthy and well, is demonstrated through its focus on innovation as well as providing members with access to one of the largest medical provider networks nationwide.
Headquartered in Lee's Summit, Missouri, GEHA is one of the largest employers in the Kansas City metro area. For more information, visit www.geha.com.
# # #